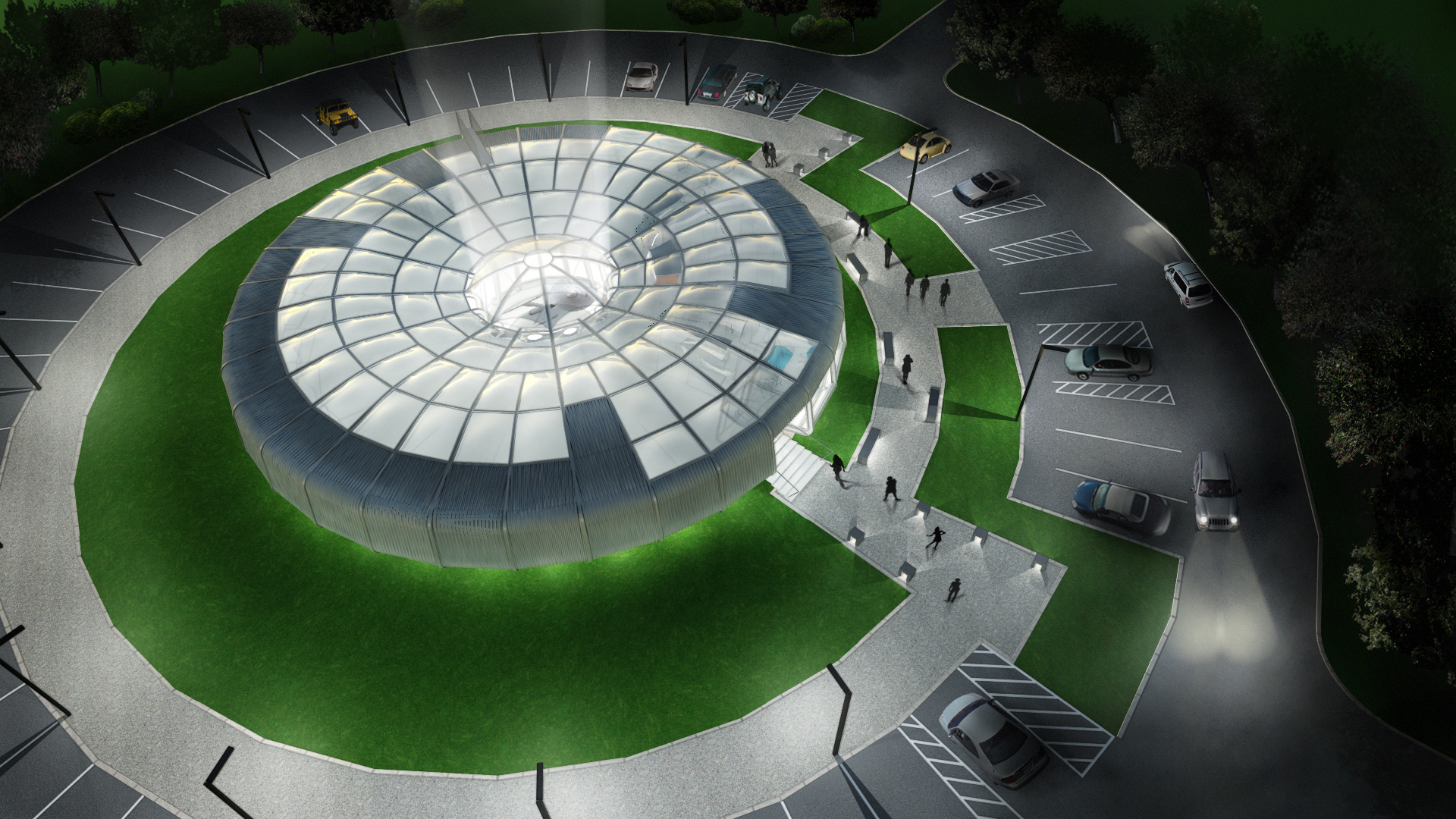 Museum of Science Fiction
Museum of science fiction is 4000 SF temporary structure made of aluminum, lightweight corrugated metal, and inflated ETFE plastic sheet membrane. Museum building has all program components needed for normal function, and in addition to that there is one additional 300 SF storage space for furniture and removable wall panels. System of lightweight panels suspended from ceiling tracks offers flexibility in exhibit planning that is required in most contemporary museums.
Building is designed as a lightweight structural frame comprised of sixteen units. These units are independent for purposes of transport to different location as well as quick assembly/disassembly process.
The museum manager office
Circulation, daylighting, and HVAC diagrams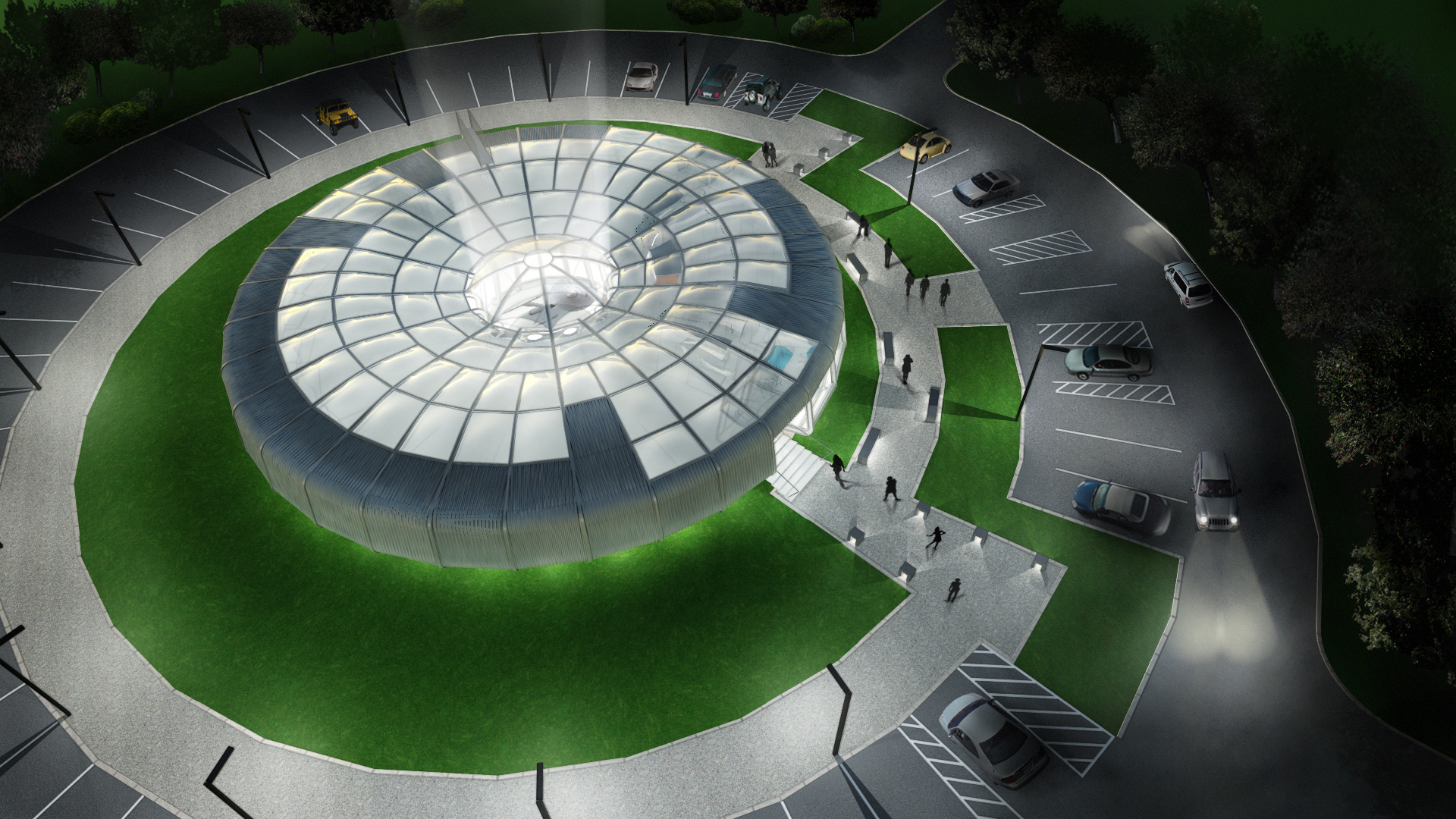 Core building functions are grouped at one end, thus opening remaining area to exhibit and event spaces. At the center of the museum is an atrium which is glazed and houses a scaled model of U.S.S. Enterprise space ship. Building being elevated on 4' concrete pillars adds to the sense of weightless levitation.